Product description:
Stainless steel security filter is also known as precision filter or security filter. It has beautiful appearance, simple and reasonable structure, internal and external polishing, low cost, small size, large filtration area, fast filtration speed, low clogging rate, resistance to acid and alkali corrosion, Features such as long service life. Add different types of filter elements (such as PP filter elements, wire-wound cores, folded filter elements, ceramic filter elements, etc.) to remove various particles, colloids, metals, bacteria, residual chlorine and other impurities in water or air .
Technical parameters:
1. Design pressure : 0.75-1.0Mpa
2. Design temperature : 20℃~80℃
3. Seal type: O-rings and plain washers
4. Sealing material: NBR,silica gel,fluorine rubber label
5. Connector Type:thread,flange
6. Filter element:flat filter,222 socket filter,226 socket filter
7. Surface treatment:mirror polishing,electrolytic polishing
8. Filter fineness:0.5um--100um
9. Shell material:304 stainless steel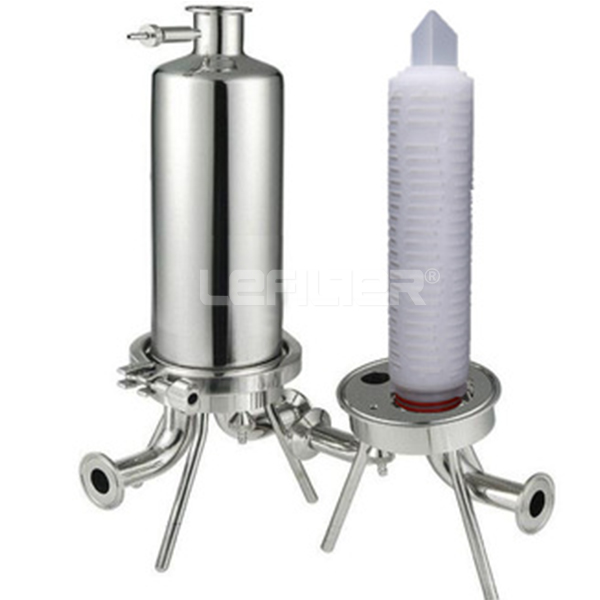 Features:
01.High filter precision, it can disposable filter the particulate above 0.2um .
02.without absorption loss on the filtered solution, adsorbent and catalyst ,do not change the original composition of the working medium.
03.Good sealing performance, compact structure, is not easy to damage ,suitable for the production site under severe working conditions, without maintenance cost.
04.Convenient assembling and disassembling , scientific and diversified in filter structure,which could meet a variety of filtration requirement and realize PC network for automatic production
Applications:
1.Food industry:fine filter of space water, mineral water,beverages, liquor clarification and filtration process.
2. Pharmaceutical industry: sterile water, oral, infusion and injection water treatment.
3. Electronics industry: water preparation semiconductors, instruments, picture tubes and other production plants, wash water filtration bar.
4. Chemical industry: organic solvents, esters, alcohols, acids, alkalis and other chemicals, oils purification.
5. Oil industry: oil field water injection preparation and so on.
6. Environmental protection, electroplating wastewater, printing waste, pharmaceutical waste and other industrial wastewater treatment.
7. Seawater, brackish water desalination water treatment, hotels, apartments water treatment.
8. Precision filter is often used as security filter for electrodialysis, ion exchange, security filters reverse osmosis devices.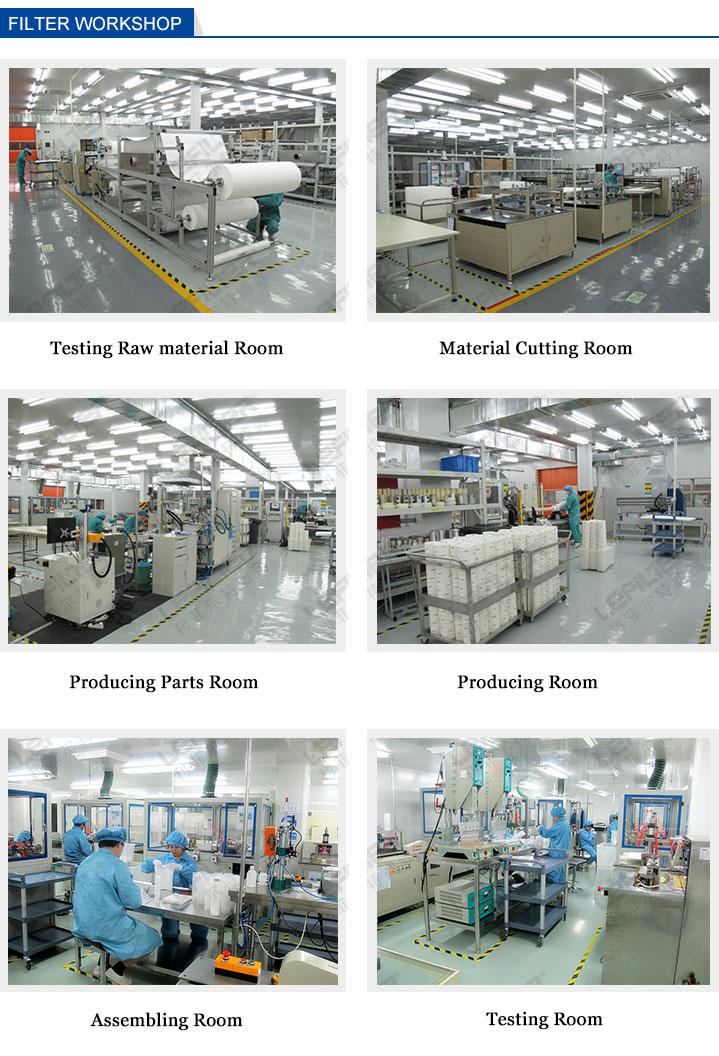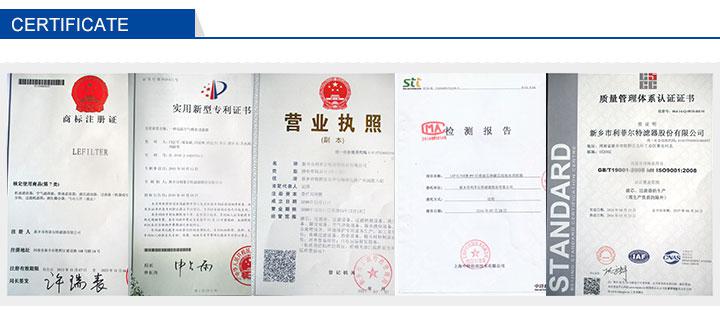 Xinxiang Lifeierte Filter Corp.,Ltd (Stock code:837936)is specialized in manufacture of filters ,filter equipment,and environment system . Located in Xinxiang City-the center of Filtration in China.Lefilter has superior R & D team, professional technical team,experienced overseas sales team and perfect after-sales service system.We Lefilter people will try our best to satisfy customers' requirements.The develop philosophy of LEFILTER is "To purify environment,To serve society,To manage faithfully and To oyrsye excellence"!What's more,there're advanced production line,test machine and R & D department.They also obtained certification like ISO9001, IQNet & CQM,SGS,CNEX etc.